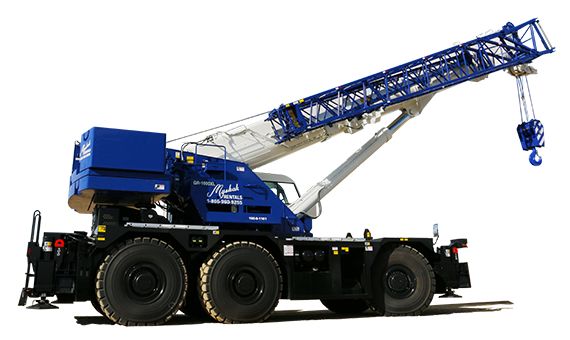 If you own a construction business, you have probably toyed with the idea of buying a crane. As you know, the right equipment can make your job a whole lot easier, and so it stands to reason that buying a crane you can use at any time will make it even simpler for you to perform your workload. Unfortunately, as important and useful as cranes are, they are not always a good investment for most construction companies. In fact, it usually makes more sense to work with a skilled crane rental company in your area when you need crane services.
They're Expensive
There's no easy way around it – cranes are incredibly expensive pieces of equipment to buy outright. Unless you have a lot of jobs where you will have to have a crane, it doesn't make much sense to buy one. In addition to buying the crane, you will have to pay for a member of your crew to become certified to use it, and these classes can be very expensive as well. When you work with a skilled and reputable
crane service in Edmonton
, you can rest easy knowing that you are saving a lot of money each time you hire them to complete a job on your behalf.
You'll Save Time
It may seem counterintuitive, but working with a company that provides
crane rental in Edmonton
means that you will save a lot of time. You won't have to bring your crane to the job site, set it up, and worry about if it is safe to use. A great company will do all this work for you. You will only have to be around to make sure they complete the job you hired them to complete, and then they will pack up their crane and be on their way.
Cranes Can Be Specialized
Another reason why you want to work with a company that provides
heavy equipment rental in Edmonton
instead of buying a crane yourself is that they will have the right crane for the job you need completed. Not every crane will be suited for the work you need to have done, but the right company will be able to match your needs with the correct crane. Unless you want to worry about the regular maintenance and upkeep, making sure that one of your employees is certified to run the crane and bringing it to and from job sites, it's a much better idea to rent a crane from a reputable company when you need crane services. You will save a lot of time, money, and heartache when you work with a professional and don't have to worry about the safety, cost, and tools you need to service this large piece of equipment.